About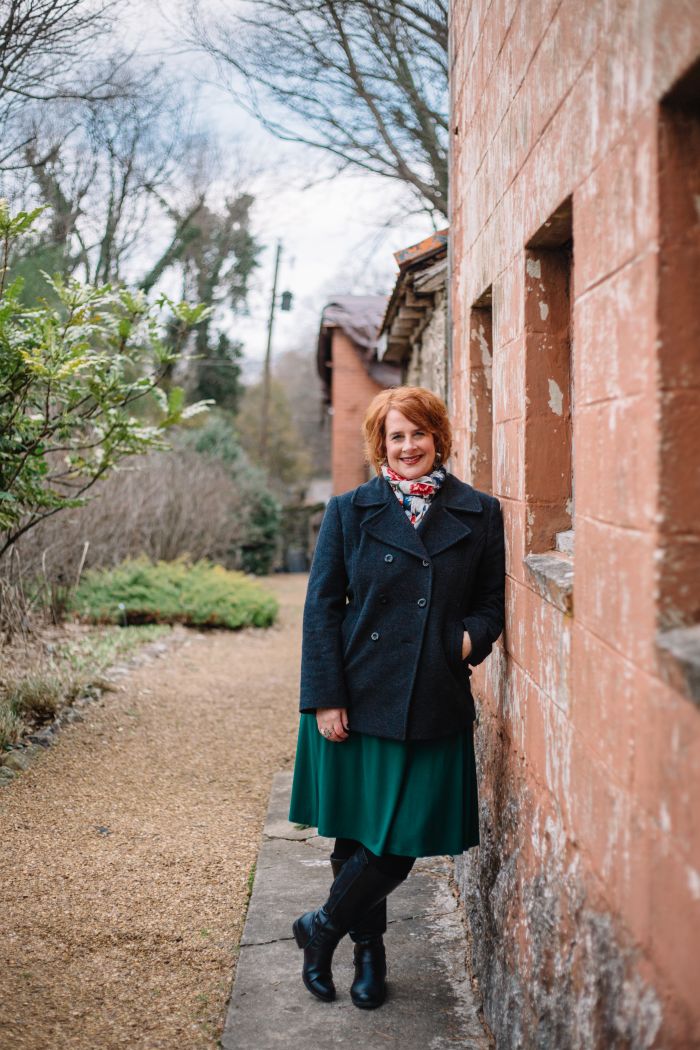 As the only child of two Navy veterans, I was fortunate to have lived all across the United States and in several foreign countries. Being a part of diverse ethnic, religious and socioeconomic communities during my formative years allowed me to not only learn to appreciate and celebrate our differences but find our commonalities. I continue to be devoted to "knowing better and doing better". I believe my background, experience and personal philosophy makes me the best candidate to serve the people of the 5th District and Knox County.
I was born in Aberdeen, Maryland. Shortly thereafter, my father's duty stations led us to move throughout the US and to Spain. My father would fulfill his commitment and decided to settle in his hometown of Knoxville where he would use his GI Bill to get his undergraduate degree from the University of Tennessee and then went on to attend dental school at UT - Memphis. My mother would serve as the main breadwinner during this time supporting our family in any way she could and my parents often struggled to provide. During the eight years my father was earning his degrees, we lived in student housing amongst many international students and their families. After graduation, we were again on the move to resettle in Morristown.
It was during my high school years that I first became involved in social justice causes, such as fighting corporate contamination of the Little Pigeon River. After graduation, I lived in Northern Virginia, then Harrisonburg where I studied at James Madison University. As I earned my Bachelor of Arts degree in Cultural Anthropology and History, I was active in a variety of organizations dedicated to ensuring equity, responsible environmental stewardship, and giving everyone a voice in government. I would be part of one of the first classes of AmeriCorps Volunteers serving in the schools of rural Appalachia - Grainger County. I used my scholarship to attend graduate courses in England at the University of Birmingham.
Longing for "home", I moved back to Knoxville in 2000. I chose a career that allowed me to continue to help others while making a difference. I have served as a development director for nationally known non-profits such as United Way, the American Cancer Society and Big Brothers Big Sisters.
My world changed completely when my second child was born with a rare genetic disorder. I had to leave my career to become a full time caregiver. Soon after her birth, I became a single mother of two, with little financial means to provide for my family. I survived these challenging times thanks to the support of my parents, friends, and governmental programs designed to give a "hand up, not a hand out". This experience showed me that we are all at risk of being in need and that we should not judge people for where they are in life.
Fortunately, I now have a loving and supporting partner in my husband, Greg. Greg is a US Air Force veteran and is the Deparment Head for the Computer Science/Electrical Engineering at University of Tennessee - Knoxville. When we married I became a "bonus mom" and now we have a beautiful blended family of six. We moved to the 5th district in 2015 and enjoy calling Farragut home.
I remain an advocate dedicated to making our community more accessible, just, and equitable for everyone. Too often these days, those making laws and decisions are the least effected by the policies they enact. I want to be Knox County's next 5th district County Commissioner in order to amplify and represent the voice of the people in our community.
My campaign is a grassroots effort that was shaped by listening to my constituents. I have learned that the issues that are most important to them coincide with my own. We must fully fund public education. The attack on public education to fund a voucher must stop. We will hire and retain quality educators, support and administrative staff allowing them to earn a living wage. We will insure that every student in Knox County has a safe and healthy learning environment. We will push for the emphasis to be on learning and not just testing.
Knox County is growing. We must be smart about how we will grow develop. Our approach to this must be holistic and forward thinking. We must design and implement a development plan that considers environmental factors and the people who will have to live with the growth. We have seen the havoc flooding has caused not only the 5th district but all over Knox County because we do not have adequate stormwater plans and sewer systems. Inadequate roads to support the increase of subdivisions leads to traffic nightmares for Knox County residents. We must have a plan for infrastructure - transportation, roads, utilities, and sidewalks. Community and neighborhood input must be a part of this process.
Lastly, we must engage the community and neighborhoods in the political process to include policy making and oversight. We believe that the community knows what works best and what does not. Experts and experience should be valued but the voices of the people must equally be valued. We must diversify the voices and views on County Commission so that it does not operate with a limited view. Business interests, those of real estate, and developers are amply represented. We must have the voices of the people represented in local government. We will listen to the people and amplify their voices on County Commission.
I firmly believe my background, education, work, and life experience make me just the woman for the job. I would appreciate your support.